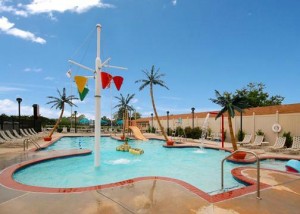 Summer time in Ocean City is great for golf, not just the kiddos or beach. If you are willing, take advantage of several tee time zones to stretch your budget and day. Given warmer days, playing in the late afternoon is an even better way to go. True to the value of Genesis, we've done some digging and analysis to summarize some of the sweet spots for golfers to take advantage.
One grouping of courses called the Scenic Drive courses (OCGC Newport, Eagles Landing and Baywood Greens) all lower their pricing as of May 25th and then more so after June 14th. Play an afternoon round instead for even greater savings.
Other courses such as Ocean Pines and the Bay Club offer lower summer rates no matter the day of week, making them great options for any itinerary combination. Genesis offers some private country club courses as well, which give us some great values during the summer, especially on specific days and times.
The Ruark grouping of golf courses (Nutters Crossing, Man O'War, War Admiral, Rum Pointe and Lighthouse Sound) offer aggressive summer pricing as of June 11th to allow even the budget conscience golfer to get on these courses. It is perhaps the best time of year to play them, with several time zones as well (10am, 11am, 3pm). It's a sure bet for the summer.
Summer hotel discounts are hard to come by, but if you are willing to come down on a Sunday and Monday night, guest can take advantage of a 15% savings on those hotel night stays through Genesis. Make sure to mention our Sunday/ Monday Madness special at the time of quote. Our sample packages within this email have considered some of the courses and savings as noted, to illustrate how it all stacks up in a package. Interested in a package? Call Genesis soon at 1-888-222-6222 since hotel and tee times are based upon availability and always subject to change.