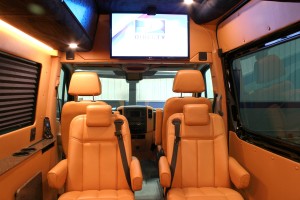 There are times when a trip needs to be a little more special. Maybe its because of a special anniversary, celebration of a milestone, sometimes its the loss of a dear friend for a memorial trip on his or her behalf.
Whatever the excuse, Genesis is ecstatic about offering the below Luxury Golf Vans for our traveling golfers to take on any golf trip. Just like any other rental, you drive it yourself for the period of days needed: a day, long weekend, 4 days, or a week. Each rental period comes with a base of included miles as well, overages have a small per mile fee thereafter. Click here for more information on luxury golf van rentals and availability.
Interested in learning more?  Call Genesis Golf Trips today!