Call us at 717-993-3028 or Toll Free at 888-222-6222
Dial 2 for Guest Services and to make a payment
Dial 4 for Sales and you are a group leader
Normal Office hours are

8:30am – 5:30pm

Monday through Fridays
Alphabetical List of Contacts: to dial by name, dial the first name.
Sharon Brock, Controller / Hotel Payables, 717-993-4242
Kim Scott Carl, General Manager, 717-993-3028 ext. 116
Sydney Gasche, Assistant General Manager, 717-993-3028 ext. 114
Maria Leon, Guest Services Manager, 717-993-3028 ext. 112
Connie Safford, Guest Services Representatives, 717-993-3028 ext 121
Tyler Kinard, Sales Representative, 717-993-3028 ext 115
Sean Toomey, Accountant, 717-993-3028 ext 117
Tyler Weigandt, Marketing Coordinator Intern, 717-993-3028 ext 118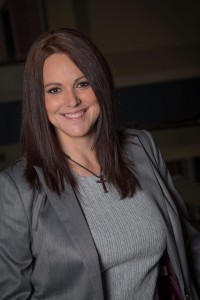 Kim Scott Carl, email is kim@ our company url
Where do you see Genesis in five years?  Living out our vision statement.  DOING IT.  Running camps every week in the summer.  Impacting families, schools and the community.  Continuing to be innovative as a tour operator and event planner, growing the game of golf.  Never losing sight of our customers.
What is your favorite part about what you do?  The personal relationships with my customers.  Working with them is the highlight of my day given that I wear so many different hats.
Explain what being LEGENDARY means to our clients.  Showing them that mundane is not always best.  And if you're going to do something, do it right.  At the end of the day, if their trip is LEGENDARY, they will never have problems in gaining attendance.  I want them to feel special.  We aim to elevate our group leaders with their friends.
If you could do it all over again and take different career path, what would it be?  I would have been a dual major in education and ministry and I would have used both.  Whether it would have lead to coaching, teaching or ministry and ideally combining all three.  I love kids, sports and God so it would have been a perfect fit for me and who I've become in life.
Sydney Gasche, email is sydney@ our company url
Since you worked on both sides of the Golf Industry, what is something you would want to tell our clients as to why Genesis is different?  We personalize your golf trip to YOU, rather than worrying about courses hitting their margins.
If you could play one course in our trails for the rest of your life, which would it be? Why?  Augustine Golf Club.  I like it because it's a difficult course to play, but it's also very fair.
What are you looking most forward to by having your second child be a girl?  I see how close my wife is with her Mother, so I am excited to see my wife have that relationship with our soon to be here daughter!
Favorite band/artist?  Red Hot Chili Peppers
Maria Leon, email is reservations@ our company url
Tell us what you love about working for Genesis?  Quite simple; it's not corporate
Your favorite memory working here so far?  There's so many to choose from, moving into the new office location was really awesome for me.
Who do you think you could beat in a fight?  Sydney or Tyler?  I can take them both on, I'd pick up little Tyler and throw him at Sydney.
Favorite Sport to watch?  Football is the only sport I'll actually sit down for. Go Giants!
Connie Safford, email is connie@ our company url
What is your favorite part about working at Genesis?  The camaraderie or talking everyday with the staff, the clients and partners.  The teamwork aspect.  ENERGY.
What does customer service mean to you?  Having a smile on the phone with those you speak to as your going throughout your tasks.
If you could recommend one book to the clients, what would it be?  Cookbooks, I love cookbooks and recipes, any positive self-help books
What do you think about the direction Genesis is heading?  Challenging the staff to grow within ourselves and for the community.  Very excited about the future.
Tyler Kinard, email is tyler@ our company url
What is your favorite part about working for Genesis Golf?  My favorite part is; I love the golf industry.  The hours of working in "golf" are hard so working on this side allows me to be more family oriented and live a lifestyle that suits me much better.  It's a flexible work environment with great leaders; it's a great growing opportunity and learning experience.
Tell us what the game of golf means to you?  Golf is a sport you can literally play your entire life as opposed to most other sports.  It allows me to be competitive in a sport for a very long.  Hitting that one good shot is an addiction.  Everyone should give golf a try.
Talk about your favorite course in our regions and tell us why?  Links at Gettysburg:  It gives you a historic, yet beautiful scenic round.  A very unique style and the maintenance is second to none.
Favorite Golfer?  Jim Furyk- He's a local golfer that is still low-key and consistently shoots a top-ten worthy round (and his swing is crazy unique).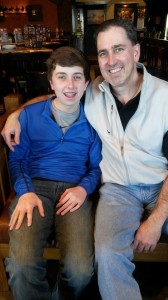 Sean Toomey, email is sean@ our company url
Being that you are new to Genesis, what is your impression so far?  Easy, nice people to work with.  Freedom to learn.  Kim is great to work with and Maria has been a very big help since her cubicle is right next to mine.  I can see there is a lot of growth potential.
Tell us your favorite Golf Course you have ever played? Why?  I've played so many.  But Royal Manchester is so open and I really liked playing there.  I'm not a fan of blind shots so Royal really played to my strengths.
Are you excited about the direction Genesis is heading? Yes, since there is going to be expansion, I can see where my role could expand.  Also, being a fan of golf really makes my work enjoyable.
If you could be a professional in any sport, what would it be?  Mine would probably be a professional golfer.  I've played my whole life.  The only thing about it would be the traveling, but golf would definitely be it.
Tyler Weigandt, email is TW@ our company url
What is your goal here at Genesis? To develop and grow myself professionally and personally.  As well as learn applicable business and marketing skills for the future.  I want to promote Genesis golf to help it flourish in the new age of social media.
Why did you get into the game of golf?  Allowed me time to spend with my Dad and Grandfather when he was still with us.  I enjoy the game and is a great tool to keep me humble.
What is your main hobby or passion in life?  At this point in my life I would have to say writing.  It allows me the opportunity to help others and express my feelings, and hopefully if I do it correctly, make someone smile, laugh or cry.
Who has the greatest influence in you and why?  Jesus Christ is my biggest influence, hands down.  However, a character that I identify with the most would be King David.  On a human level, I relate to him a big deal.  His struggles, victories and thoughts, all of it inspires me and me realize how God truly views me.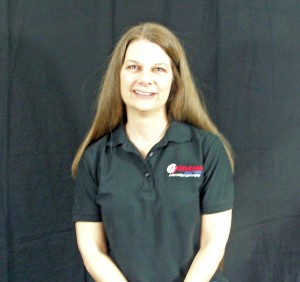 Sharon Brock, email is sharon@ our company url