We Can't Guarantee the Weather… but We CAN Give You the Genesis Good Weather Guarantee©!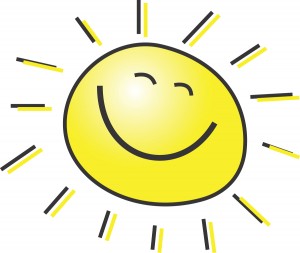 You're off to your trip and the weather man predicts nothing but an 80% chance of rain each and every day of your trip or worse yet, a Nor'easter!  As a group planner, you've been in those shoes where the sheep start to panic and you are kept in a difficult situation in advance and even after the trip. It feels like a lose-lose situation no matter what.
The Genesis difference is what you need; it's what makes us stand apart and makes your trip LEGENDARY. New for 2016, we are introducing the Genesis Golf Good Weather Guarantee© program for early spring bookings (February – April 15) and late fall bookings (October 15 – December).
It is a proactive program to assure golfers of a minimal financial risk.  Just like organizing a tournament, groups choosing this election option, will check it off on their agreement and also provide an alternative trip date within 40 days of the original date.  Both dates are to be held by group attendees without expectation of refunds should the group need to reschedule the trip.
Once a group is within 5 days of trip dates, you can elect this option and reschedule their entire trip without financial impact or a price increase because of higher season pricing. Group parameters (days of week and times of day per course) must remain the same in order to avoid any additional fees. However, there are also no guarantees of availability for the second set of dates (tournament rescheduling dates), but courses and hotels are alerted of such at the original time of booking.
The end result is minimal risk for the group willing to schedule an early spring trip all at the great early season pricing and getting on the greens faster than your neighbor down the street or colleague across the cubicle from you!  Why would you not want to book an early season trip and get a second set of backup dates too? We're willing to make it work for you, you should too! Just another way Genesis can make your Trip LEGENDARY.
Disclaimer: Ocean City Golf Getaway course members do not participate in this valuation or the Genesis Raincredit policy